The Jersey Shore Water System was a privately owned water system that got it's water from Aughanbaugh Run in the late 1800's & early 1900's. It supplied the open reservoir located near Bardo Avenue, in Porter Township.
In the early 1900's the Oak Grove Railroad installed 10 miles of 16" water main from Jersey Shore to the Larrys Creek Filter Plant in Anthony Township, to service the railroads water requirements. The line was soon converted to public water supply and the first water source was Roaring Run in 1913. In 1914 The Larrys Creek Filter Plant was constructed, becoming the main source of supply for the water system serving 7-municiplaitites in 2-counties.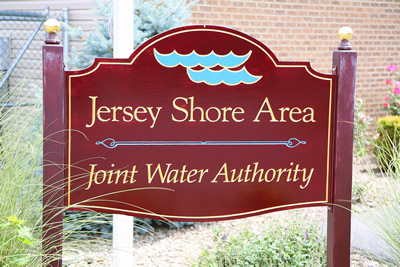 In 1983 The Jersey Shore Area Joint Water Authority was formed and the water system was purchased from General Water Works in May of 1984. The Authority undertook a comprehensive capital improvement plan, which continues today. A few of the major capital projects include: Larrys Creek Filter plant was updated with a new dam and intake on Larrys Creek, the supply lines at the plant were replaced, the filter plant was retooled including the pipe gallery, filters and media, and a 750,000 gallon clear water tank was added to improve service.
The distribution system was updated with over 100,000 feet of water mains. Including 100 replacements, 60 new fire hydrants and 1,000 control valves. The new 2 million gallon elevated storage tank retired the 1887 in ground clay line reservoir. Adding remote control monitoring and surveillance to most locations to increase security and notify the Authority of any problems which allows a quick response and resolution to most water situations.