To the right are the base water rates for all metered customers for domestic, commercial, industrial, or municipal use, and multi-family dwelling. New rates are effective May 11, 2022.
The size of your meter determines your monthly minimum charge. Most residential meters are either 5/8″ or 3/4″. If you are unsure of your meter size please call us at 570-398-1443.
In addition to the base rate, each customer shall pay $8.00 per 1,000 gallons of water used per month and a Distribution System Improvement Fee of $5.00 per month.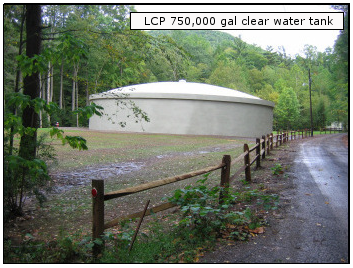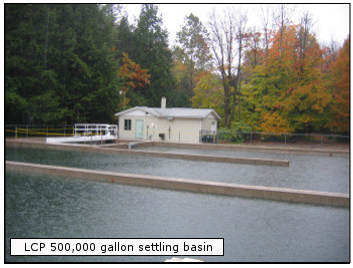 Service Line Designation is split between the Water System and Customer: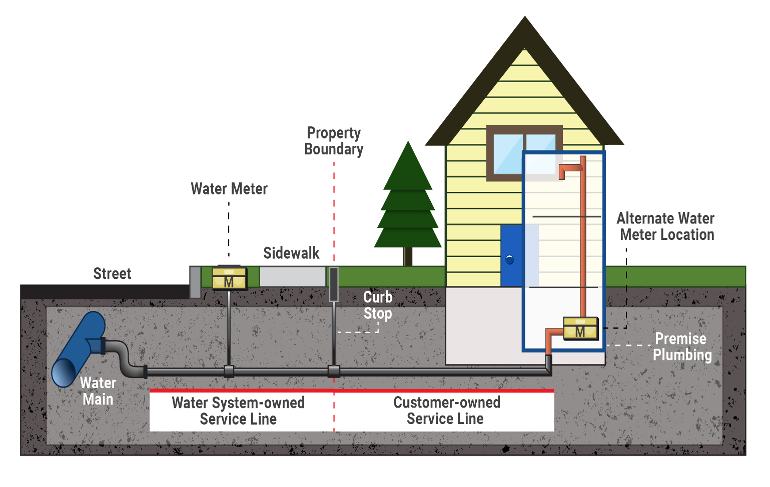 | Meter Size | Per Month |
| --- | --- |
| 5/8″ | $ 20.19 |
| 3/4″ | $ 24.08 |
| 1″ | $ 29.17 |
| 1 1/2″ | $ 54.29 |
| 2″ | $ 105.34 |
| 2 1/2″ | $ 161.53 |
| 3″ | $ 232.86 |
| 4″ | $ 408.02 |
| 6″ | $ 918.10 |
| 8″ | $1,632.14 |
| 10″ | $ 2,550.11 |
| 12″ | $ 3,672.22 |